---
Now more than ever we are witnessing the multitude of ways the world is connected in. Things like communication and travel have never been faster or easier. Not only that, thanks to the Internet and the process of digitization, it is now easier than ever to offer your products to consumers worldwide. There is a multitude of ways you can reach your target market, no matter where they are.
Logistics 4.0
Once you offer your products and reach your target market, the demand will appear. The next step is, of course, the delivery of those products to the consumers.
This process, like many others, has been changed in the last decade by the advanced use of technologies. Much like the production industry, logistics and supply chain management are responding to the increasing trend of digitization, and the gradual development of logistics over the years has led us to a phenomenon called Logistics 4.0. This is, of course, related to Industry 4.0, a topic we have covered in another article.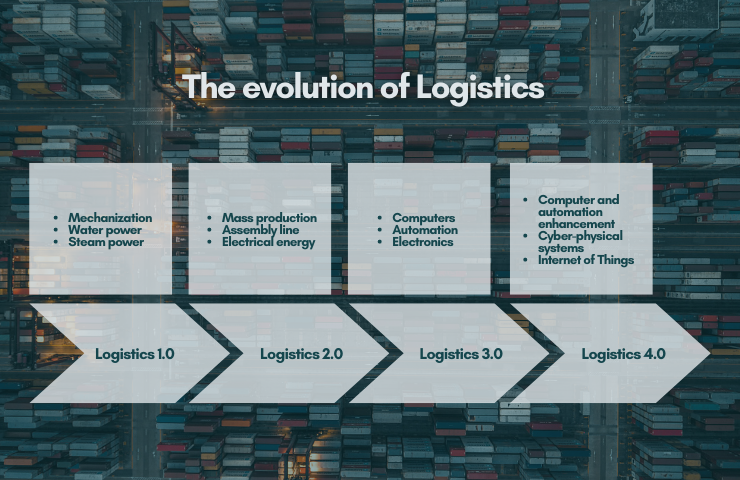 Automation is key
So, what is the common factor in various industries' development trend in today's world? The answer is – automation. For example, Logistics 4.0 is focused on efficiency increase, process simplification and global supply chain stabilization. And automation is the key element, as it makes the processes more simplified. We have all heard of interconnectivity of devices, autonomous driving, or the use of software and machines to complete risky tasks. The advantages of automation use are especially evident in covering the areas where there is a shortage of skilled labor, as well as a big potential for error or injury.
What is next in Logistics?
Many factors make up a logistics company: warehousing, processes, security, mobility, and transportation, just to name a few. Contrary to the first association for most of us, logistics is not just about transportation of goods – a multitude of factors need to work together and complement each other, to make a successful and productive enterprise. There is no doubt that the technologies will only further develop all these processes and that their use will help the increase of productivity and stability of the supply chain worldwide.
How can we help?
ICodeFactory has a team of Microsoft Certified Software Developers and 17 years of experience in developing enterprise solutions. We have helped logistics companies raise their productivity significantly by implementing our teams' domain and technology expertise. Besides all this, we believe that every company has its specific set of needs and therefore requires a different approach, which is why we offer custom-made solutions that suit your organization's needs perfectly and help you achieve your productivity goals.