---
We couldn't be more proud to announce that during this whole year ICodeFactory successfully held IT training all over Europe! Our Microsoft certified trainers were honored guests in Belgium, Norway, Germany, Sweden and Malta.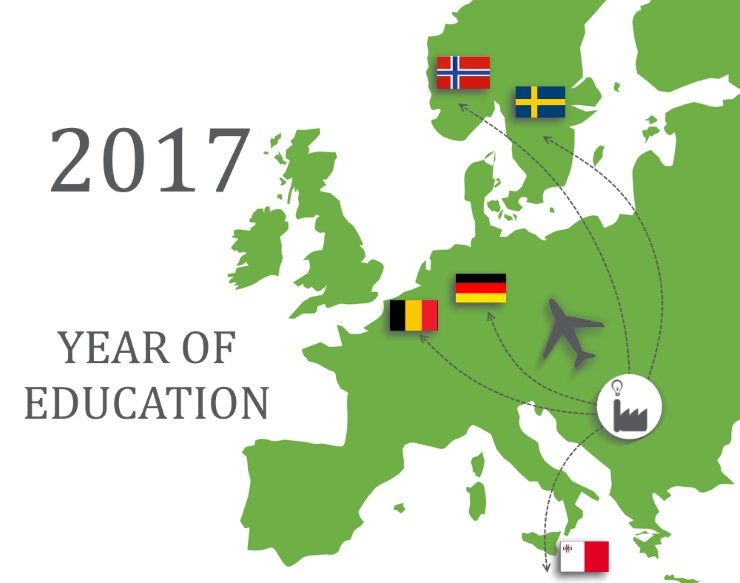 For more than 12 years ICodeFactory has been changing the IT world. Today, we continue to make our mark, with world-leading IT experts educating the pioneers of tomorrow. A course held by ICodeFactory isn't just about programming – it's about being inspired, challenged and growing as a software developer and that's why our training is unique learning experience.
Most of our courses this year were about Microsoft Azure, and that is no surprise since growing rate of Azure customers is 120k per month.
We believe that we will inspire even more developers in the future and visit even more countries in 2018 to share our expertise and show the best approaches to many common challenges that they face.
This year was a huge success in the field of education for ICodeFactory, and we can't wait to see what opportunities 2018 holds for us.