---
Surface Pro 3 – More than tablet
Microsoft releases the newest addition to the Surface family of devices - Surface Pro 3, under slogan "The tablet that can replace your laptop". 12-inch Full HD screen that has a 2160x1440 screen resolution, multi-position kickstand, and new type cover with bigger track-pads are just some of the features that this device offer. Check out the newest promotional video and find out more about Surface Pro 3.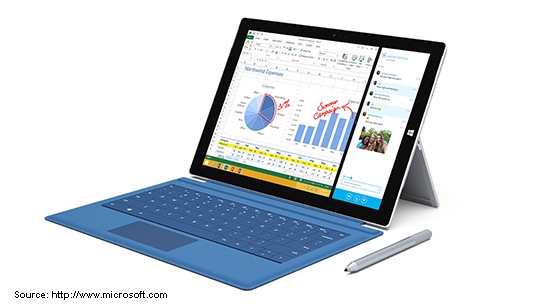 Worldwide Partner Conference 2014
Once again Microsoft will organize Worldwide Partner Conference for its partner community. This year conference will be held in Washington, D.C. from July 13th till July 17th and the focus will be on five major areas – Big Data, Cloud, Mobility & Devices, Enterprise Social and Leadership, Sales & Marketing.
Great news for OneDrive users
We are happy to inform OneDrive users that from now on OneDrive will come with 15GB of free online storage, which is significant increase from previously 7GB. Beside increases in storage plan OneDrive Team has also announced that storage prices will fall down by over 70%.