---
Last year we organized conference named ICodeFerence under our roof at the Master Congress Centre. This year we wanted to make it more special and memorable for our employees so we put our minds to think out of the box and off our everyday beaten path and organized it on the road.

We had an enjoyable Saturday at the Mokrin House. Beside our main goal to learn from the professionals in ICodeFactory, we had a plan to have some fun.
The topics we covered this year were from three completely different areas:
Our dear Ivana, Master of Science in Graphic and Engineering Design, told us about general guidelines and exceptions in making user friendly forms, and how are the forms one of the most important components of digital product design.
We had a very powerful session from our colleague Boško about Web UI testing automation with demo project which was testing our website.
Last, but surely not least presentation from our colleague Bojan, who is a PhD student in mechanical engineering, was about 3D printer made by his hands! We heard about tools, materials and techniques he used while making it. With so many fewer resources he successfully challenged himself to make functional 3D printer and printed us a little white ICF cube as a demo of his home project.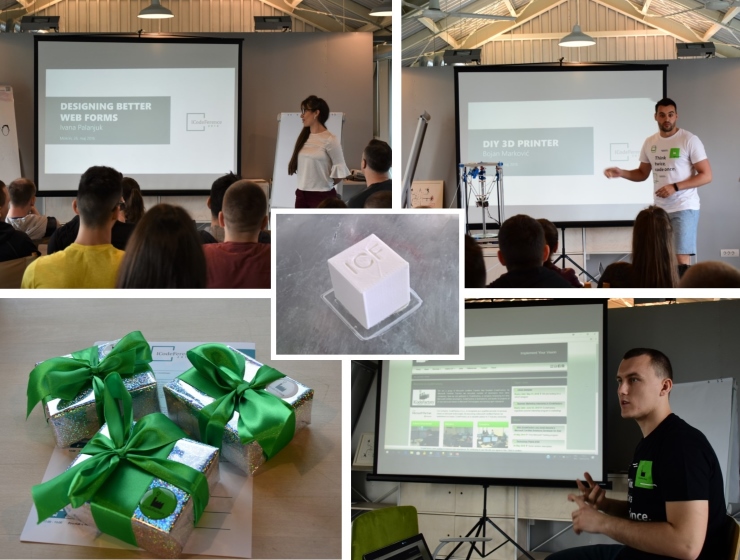 We started our yoga class very hilariously, but as the time went by we relaxed our body and mind. We can surely say that understanding connection between mind and body is easier while sitting at a desk and with a computer keyboard than combining stretching and breathing techniques.
Our second recreational activity was archery. First, we had a short introduction about archery and then we used bows to shoot arrows. It's simpler to have instinctive shooting when you imagine your favorite bug as a target.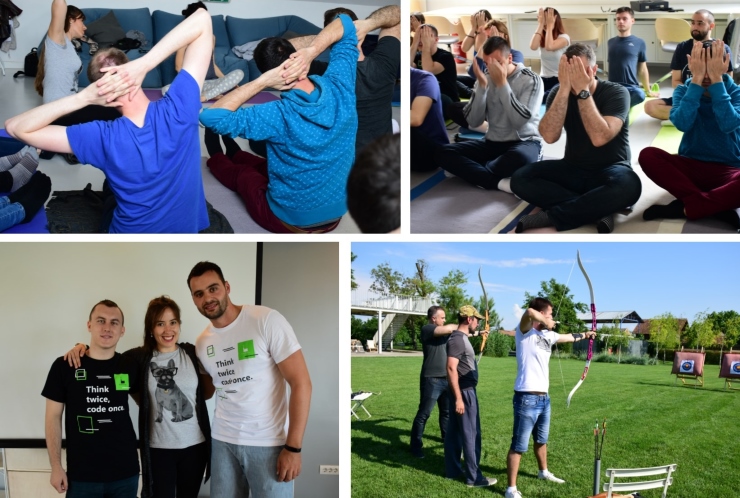 ICodeFerence on the road was such a great concept. Everyone had a fantastic time in Mokrin House, and hospitality we had in Mokrin was over expected. Thank you all for another great ICodeFerence event. We are already looking forward to organizing next one.
For more photos from ICodeFerence, please click on the link below to visit our Facebook page: http://bit.ly/2LMMDAm